22nd March 2020
It is with a heavy heart that I have made the decision to close the salons for the foreseeable future. For the safety of both staff & clients, I know that this is the right decision.
We are staying positive and seeing this as a pause to the business as oppose to a closure. We will come back stronger and will continue to provide you with the same high standard of service.
Thank you for your continued support and loyalty
Stay Safe. Stay Home & Take Care
Karen & The Vanity Case team xx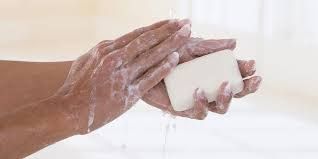 I have recently signed up for a Monthly membership scheme, what will happen with that?
We hope that you will be continue to honour your Direct Debit, however if you are unable to do so, then please let us know and we will pause payments for you. We will simply add the treatments that you have missed due to the closure, to the end of the 12 month agreement. You will not lose any treatments and will still receive all of the benefits. As a Thank you for your support, you will receive a Free moisturising Hand treatment if you are on our Nail Membership plan and we will upgrade one of your Back & Shoulder massages to a Hot Stone treatment if you are on our Massage membership :)
I have made an booking online and paid a deposit, what will happen with my deposit?
After we have pressed the pause button again and opened our doors to enable us to continue to offer our high standard of service, we will call you to rearrange the treatment that was booked during the closure. Will honour your deposit against any treatment.
I would like to book a treatment for May, will this be possible?
We are continuing to be guided by HM Government and will regularly monitoring the situation. Our diary is closed for online bookings up to and inc. 18th April, if we are still closed after this date, we will make contact with any clients who have treatments booked.
I have an appointment on the 14th April and no one has contacted me to cancel it.
As of the 23rd March 2020 we have contacted all clients, who have appointments booked up to and including 11th April, to advise of the situation. As the days go on and HM Government advise further, we will continue to contact clients with appointments after this date. If you are uncertain if your appointment will go ahead, please email us at [email protected]
I have been using and loving MEDIK8 skincare products and I will soon run out. What shall I do?
We recognise the importance of staying bright during this terrible time and so we are planning to send products to you in the post. Please click this link which will take you to an online Medik8 Order form. As we want to continue to adhere to HM Government guidlines, we plan to take orders online, send an online invoice and use the postal service just once a week.
So that we can co-ordinate this efficently, we ask that all orders are received by Sunday at 3pm. This will then give us an opportnity to email the invoice, receive payment and pack your products for you. We will then go to the Post Office on Monday and endeavour for your products to arrive by Wednesday.
I have Gel polish on, how do I remove it?
We know that it can feel like you're in Gel nail prison when you want to remove your gels and can't get to the salon and so we have added a few options for you. These option are better than picking and peeling.

File off the gel - When your gel polished nails begin to grow, the gap at the bottom can drive you insane! So if you opt for this Acetone free method, grab yourself a nail file. CAREFULLY file down the gel to the surface of your natural nail, make sure this is very gentle and move in crosshatches to ensure an even, smooth look. The process is quite slow and might take time but please do not rush as filing too quickly might cause you to file your natural nail. After you are done with filing off the gel, moisturise your hands, as the current situation will also be making them very dry and condition your nails with your favorite cuticle oil.
Removal with acetone - First buff your gel with a nail file, removing the shiny coating of the gel polish. Soak a cotton ball in acetone (acetone can be purchased from the pharmacy but we ask you to stay safe, so if you do not have acetone at home please use the option above) until it's saturated. Put the soaked cotton ball on top of your buffed nail and wrap your finger in a small square of aluminium foil and keep the cotton ball in place for approx. 15 minutes. Remove the foil wraps and use the cotton balls to wipe leftover gel. We know that our Gellux brand is super wonderful and so you may need an orangewood stick (or a spoon!) to help you remove the last bits. As always moisturise your hands and condition your nails with your favorite cuticle oil.
I have eyelash extensions on, how do I remove them?
Firstly, please be patient, we do not want you to be pulling out your natural lashes. Dip a cotton ball into baby oil or olive oil and gently swipe your upper and lower lash lines, making sure not to get any oil in your eyes. As you will recall from your aftercare leaflet, oil should be avoided to prolong your eyelash extensions, the olive oil will break down the glue and give the extension 'slip' to help them slide off your natural lashes. DON'T PULL, it may take time but they will come loose.
Karen is my 1:1 Diet Consultant, how will I get my products?
Karen has contacted all 1:1 dieters and advised of the support that she would like to continue to give but has to remain conscious of Social Distancing that we are being advise to adhere to. If you have not been contacted and need 1:1 products, please contact Karen at [email protected]