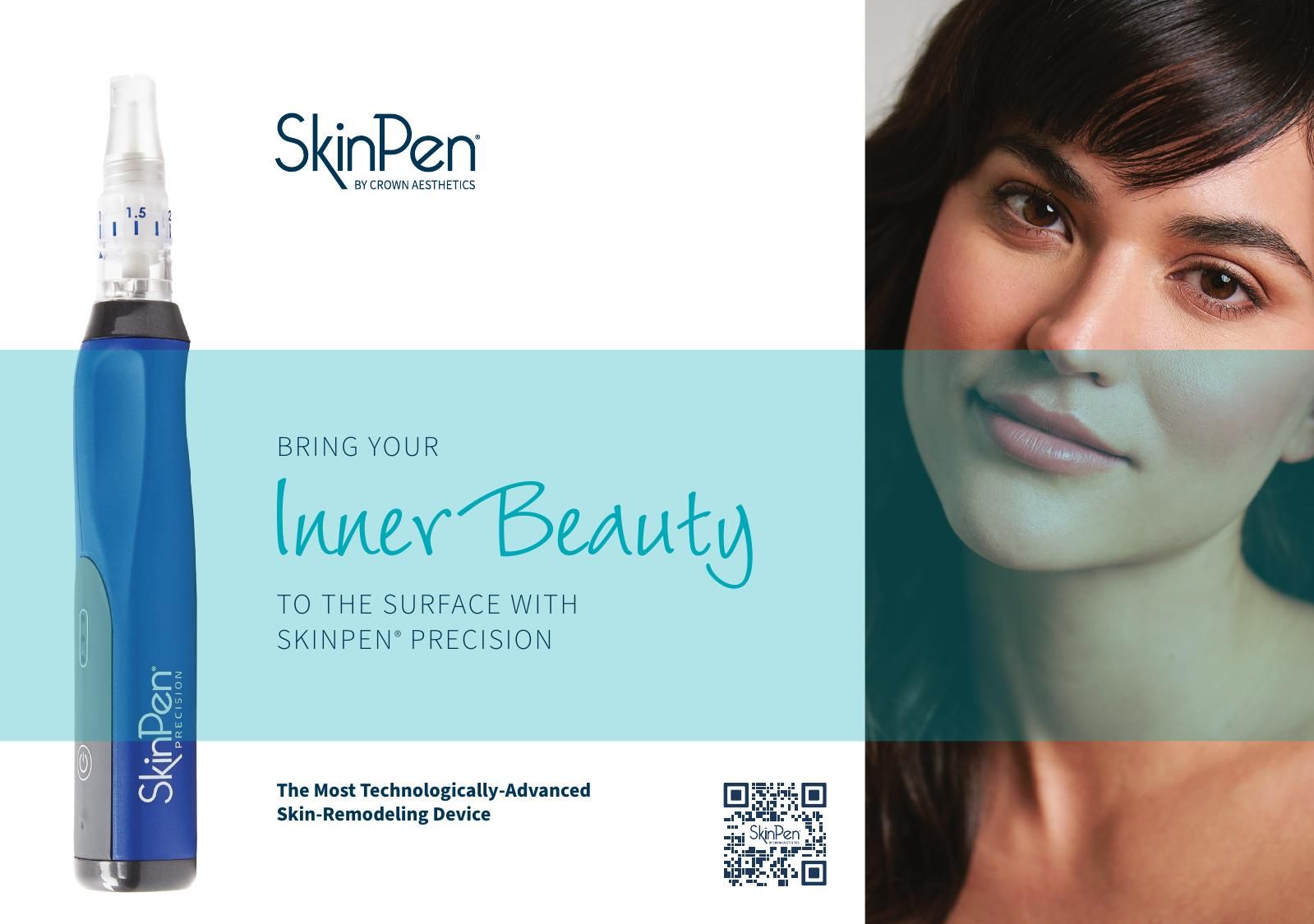 So what is Skinpen?
SkinPen Precision System is a minimally invasive, microneedling device. The SkinPen is a state-of-the-art, medical grade device created to improve the appearance of fine lines, wrinkles and scars on the face and body.
What is Microneedling?
Microneedling is the use of very small needles that repeatedly penerate the layers of the skin, resulting in the creation of thousands of microscopic channels, that stimulate the body's natural wound healing process. This promotes a healing response and this starts the formation of collagen and elastin.
Microneedling is safe, minimally invasive with little to no downtime. It is a clinically proven procedure that has excellent results in significantly improving the appearance of:
Facial and décolletage lines and wrinkles
Acne scars
Photo-damaged and ageing skin
Scars
Microneedling is not limited to simply helping with fine lines and wrinkles, due to the ability to normalise skin function and improve cell to cell communication, micro needling can be used to correct a variety of conditions and concerns:
Lines & Wrinkles
Dyschromia: Melasma, Vitiligo and Sun or Age Spots
Acne Scars
The Microneedling SkinPen procedure has a good comfort level with clients reporting a mild sensation or just feeling the slight vibration of the Skinpen.
What to expect after a treatment. After the treatment your skin may be slightly red and flushed in appearence, similiar to moderate sunburn. Warmth may also be felt and the skin may feel tight and dry, however this is alleviated with a soothing post-procedure healing cream.
Want to know more about SkinPen?

FACE - SINGLE TREATMENT - £180 per Treatment
FACE - x3 Treatments - £486
FACE - x6 Treatments - £918
NECK & DECOLLETE - SINGLE TREATMENT- £100 per Treatment or an Extra £55 when added onto a Face treatment.
NECK & DECOLLETE - x3 Treatments - £270
NECK & DECOLLETE - x6 Treatments - £510
HANDS - SINGLE TREATMENT - £90 per Treatment or an Extra £45 when added onto any of the above treatment areas.
- Reduced prices are for Prepaid courses of 3 or 6 treatments
- PAYMENT PLANS ARE AVAILABLE - Please ask for more details