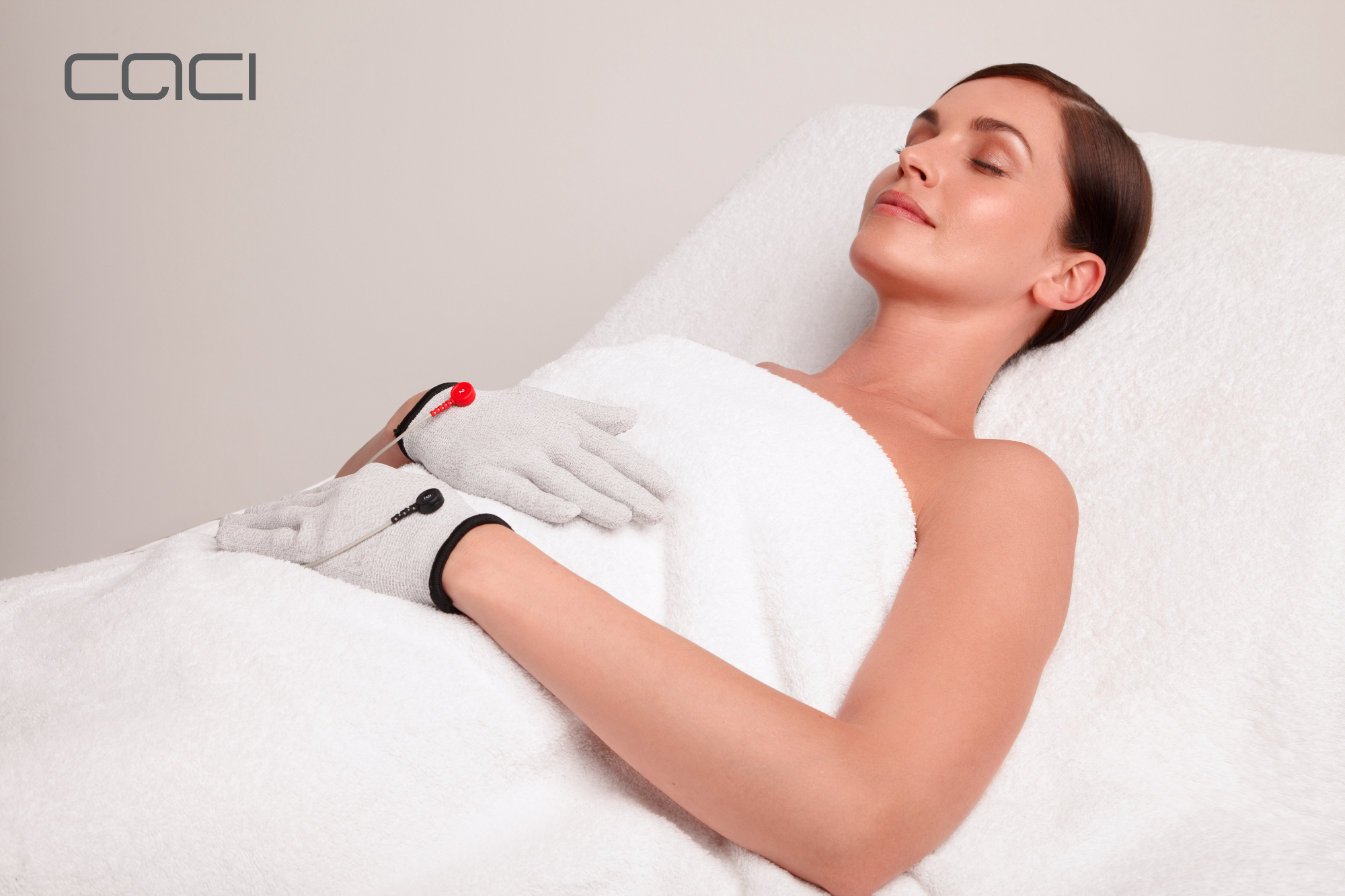 The CACI Rejuvenating Hand Mask is an intensive skin conditioning glove that is applied to the hands to hydrate and nourish the skin. The Hand Masks contain water-binding hyaluronic acid, hydrating hydrolysed collagen and shea butter, which help to plump up the skin and smooth out uneven texture and the appearance of fine lines. The removable fingertips allows them to be worn during nail treatments.
CACI Electro Gloves are made from an electrically conductive silver fibre and antibacterial fabric, that fit over the Rejuvenating Hand Masks. When activated with the CACI System, the gloves deliver tiny electrical impulses or micro-currents which stimulate blood circulation and increase product penetration, allowing the nourishing ingredients within the mask to fully absorb, leaving your hands feeling silky smooth and looking visibly softer with more youthful, firmer skin.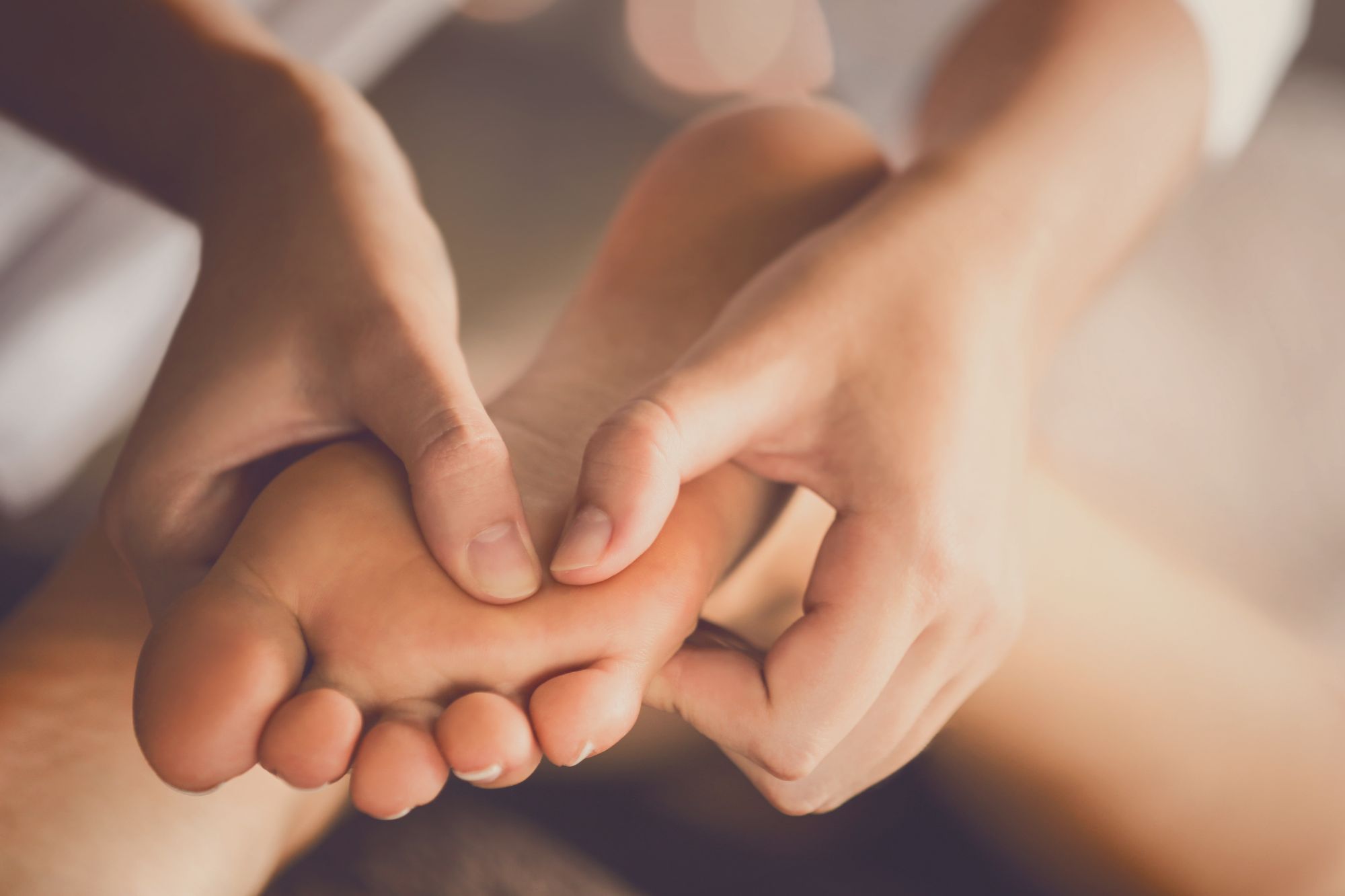 RELAXING RITUAL MASSAGE - A moisturising experience from the crown of your head to the tips of your toes.
For this relaxing ritual we use African Black soap which is full of antioxidants and vitamins A and E is used to nourish the foot with a Kessa mitt which exfoliates and helps to maximise the penetration of the soap along with the benefits.
Oil is then massaged all over your legs, arms and décollete leaving you relaxed and letting the oil sink into your skin for ultimate hydration.
Followed by a Hydrating facial that includes cleanse, tone, exfoliation and mask with a scalp massage while the mask is working its magic finished with a hydrating moisturiser. INTRODUCTORY OFFER - 10% OFF ALL MEDIK8 PRODUCTS PURCHASED ON DAY OF TREATMENT (Discovery Kits not included in the offer)