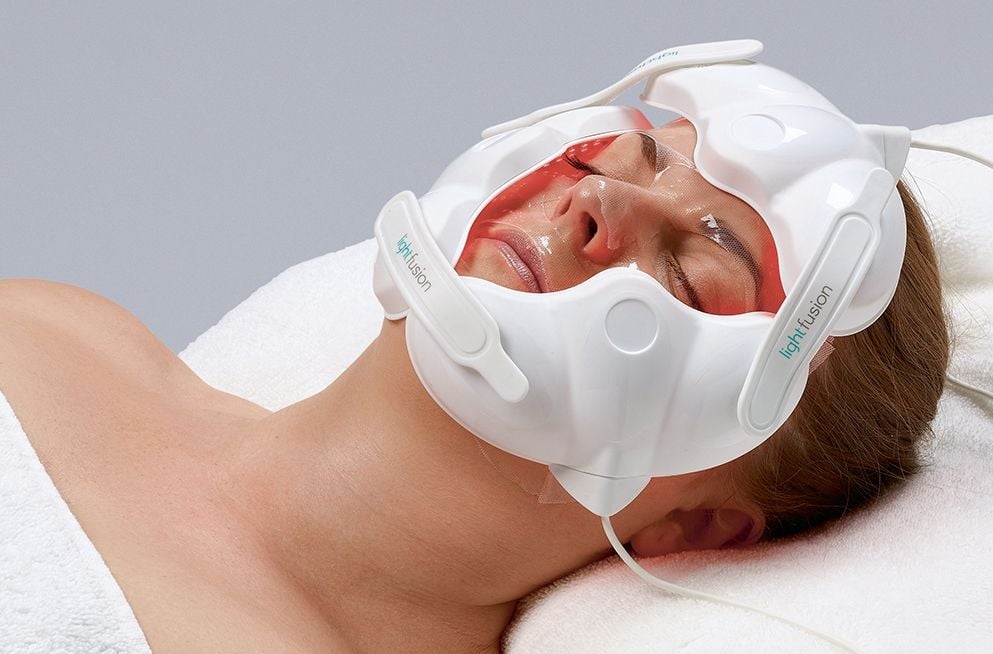 So what is lightfusion™?
lightfusion™ is a professional grade light emitting diode device for the treatment of periorbital wrinkles and pigmented skin. It helps reduce pore size, improve skin tone and texture and gives a vibrant healthier looking skin after just one treatment. It's a natural, non-invasive, painless treatment suitable for all skin types and conditions.
How does lightfusion™ work?
lightfusion™ uses two specific wavelengths of light that have been clinically proven to be absorbed well by the skin cells in order to stimulate collagen and elastin production, improve blood flow and better tissue oxygenation. This ultimately helps the skin cells to absorb skincare products, reduce inflammation, accelerate wound healing and help reduce age spots and pigmentation.
What results can I expect?
After a single photofacial you will see firmer, tighter skin with a reduced pore size and skin will feel softer and smoother due to the instant hydration and enhanced absorption of the ingredients in the Hydrogel Mask.
Your complexion will look more vibrant and fresher due to the increased blood flow, tissue oxygenation and increased cellular ATP (Adenosine triphosphate)
lightfusion™ is not limited to the face as the adaptable modular device can be used on: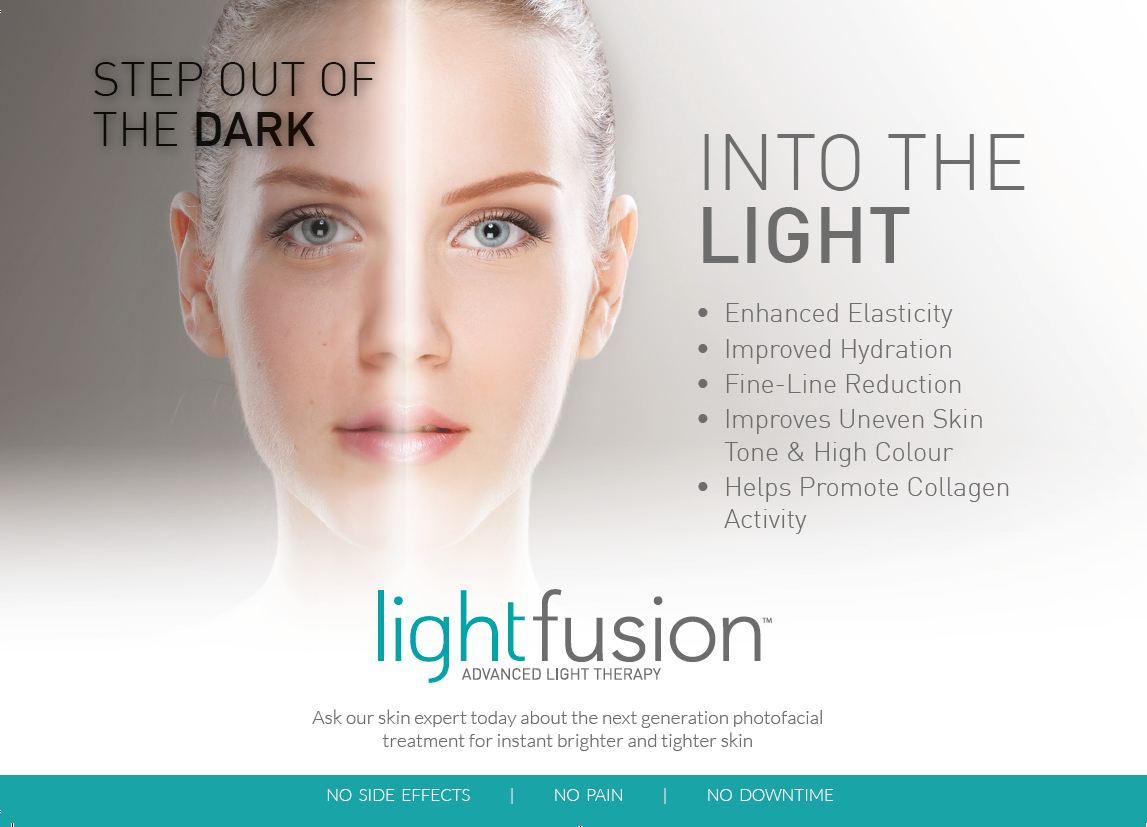 Realise the potential of pure light therapy

Proven treatment with visible results
Protocols to improve skin hydration, firming, signs of aging, redness and minor skin problems
Modular for treating different areas
Safe, effective, non-invasive therapy
Treats all skin types, all year round
No side effects, no pain, no downtime
Quick and simple yet luxurious treatment
Promotes the body's own natural healing response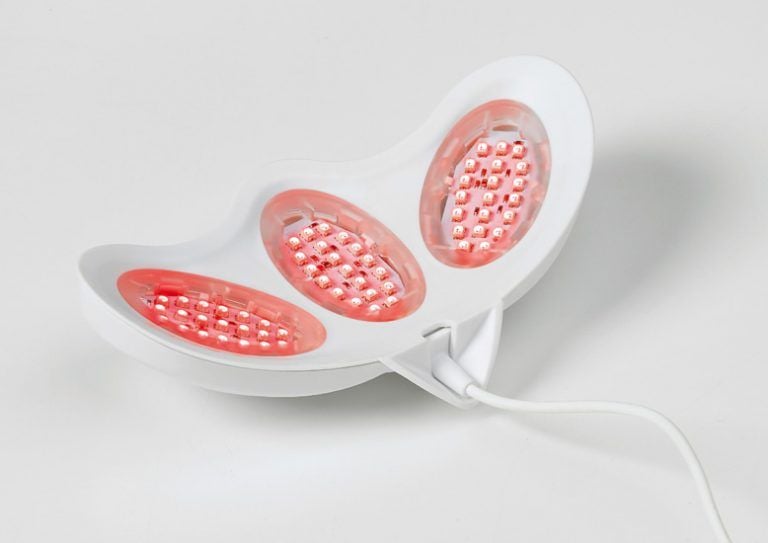 SINGLE FACIAL TREATMENT - £50 per Treatment
x4 Treatments - £160 - Saving £40 when paid in advance
DÉCOLLETAGE - £40 per Treatment
HANDS - £25 per Treatment
ADD ON - Add lightfusion™ to another treatment such as Microdermabrasion, Skin Peel or a Facial for just £25