Advanced Revitalash Conditioner
Give your lashes a boost with this fab formula!
Advanced Conditioner from RevitaLash utilises the power of peptides and botanicals for strengthening and conditioning, RevitaLash Advanced helps eyelashes look thicker and fuller.
This finely calibrated breakthrough cosmetic formula addresses the visual signs of eyelash ageing and stress – dry, brittle, lifeless lashes.
A proprietary blend of scientifically advanced technology and natural botanicals join in concert to protect against breakage and brittleness and improve flexibility, moisture, and shine for more dramatic-looking eyelashes.
Daily use provides immediate conditioning benefits; leading to healthier-looking, more luxurious lashes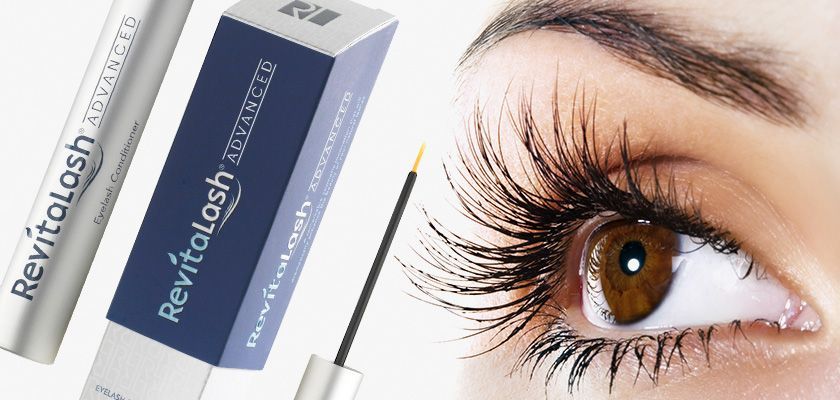 Karen Shale, Salon Owner - I have personally used this product and can tell you with 100% honestly that it really does work. Clients ask most days what is different about me and it is simply my lashes; they make my eyes look wide and brighter.....my only regret is that I didn't take before and after picture to proove how good it really is
The story behind the brand
RevitaLash was developed by Michael Brinkenhoff as a special gift for his wife, Gayle. After suffering from a long-term illness, Gayle noticed her once-beautiful eyelashes looked sparse and thin.
Based upon his knowledge and experience as a practicing ophthalmologist for over 25 years, Dr. Brinkenhoff believed that he could develop a formula that would give Gayle's eyelashes the look of renewed health, strength and beauty. After extensive research, Dr. Brinkenhoff, together with a team of cosmetic chemists, created a product that truly gave the beautiful look of renewed vitality to Gayle's eyelashes. RevitaLash was the perfect name for this amazing product!
How does Revitalash® Advanced Eyelash Conditioner Work? - Revitalash® Advanced Eyelash Conditioner was developed by a practicing Ophthalmologist to increase the overall health and appearance of eyelashes. It has been carefully formulated with our patented technology, BioPeptin Complex®, to condition and improve the appearance of your natural eyelashes, making them appear gorgeous and lush.
How should I apply Revitalash® Advanced Eyelash Conditioner? - Once each day, apply a thin line directly to clean, dry eyelashes in one even sweep. Let your lashes dry before applying any other products