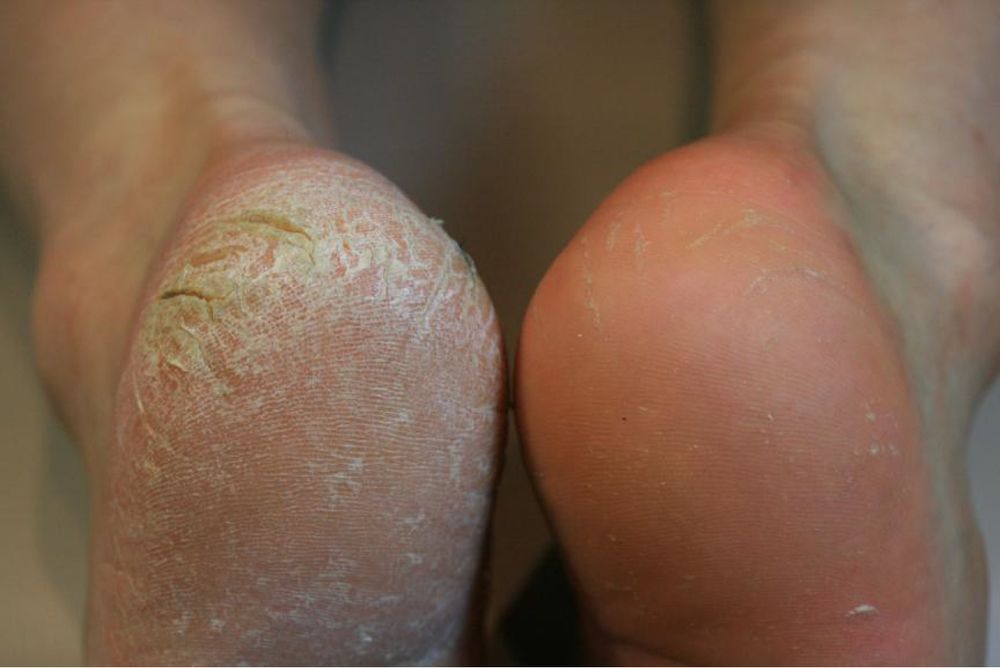 Have your heels become dry, cracked and unsightly leaving you dreading the sandal season?..... We have the Perfect solution!!
There is no cutting or slicing involved; our Skin Renewal Pedicure is a peel patch for the feet that has the same reconditioning effect as a facial peel.. During the simple process, a specially formulated patch is applied to the Hard skin, which is left to work the magic before the dead callus skin is scrapped away. All of this before your feet are then treated to a foot soak with pepple stones to gentle massage your feet. Any excess cuticle is removed before applying a sugar exfoliant and gently warming your feet in a 'hot' towel. An intensive skin cream is then massaged into the feet followed by applying a polish colour of your choice.
Don't just dream about pretty feet, let us peel away your hard skin and calluses!!