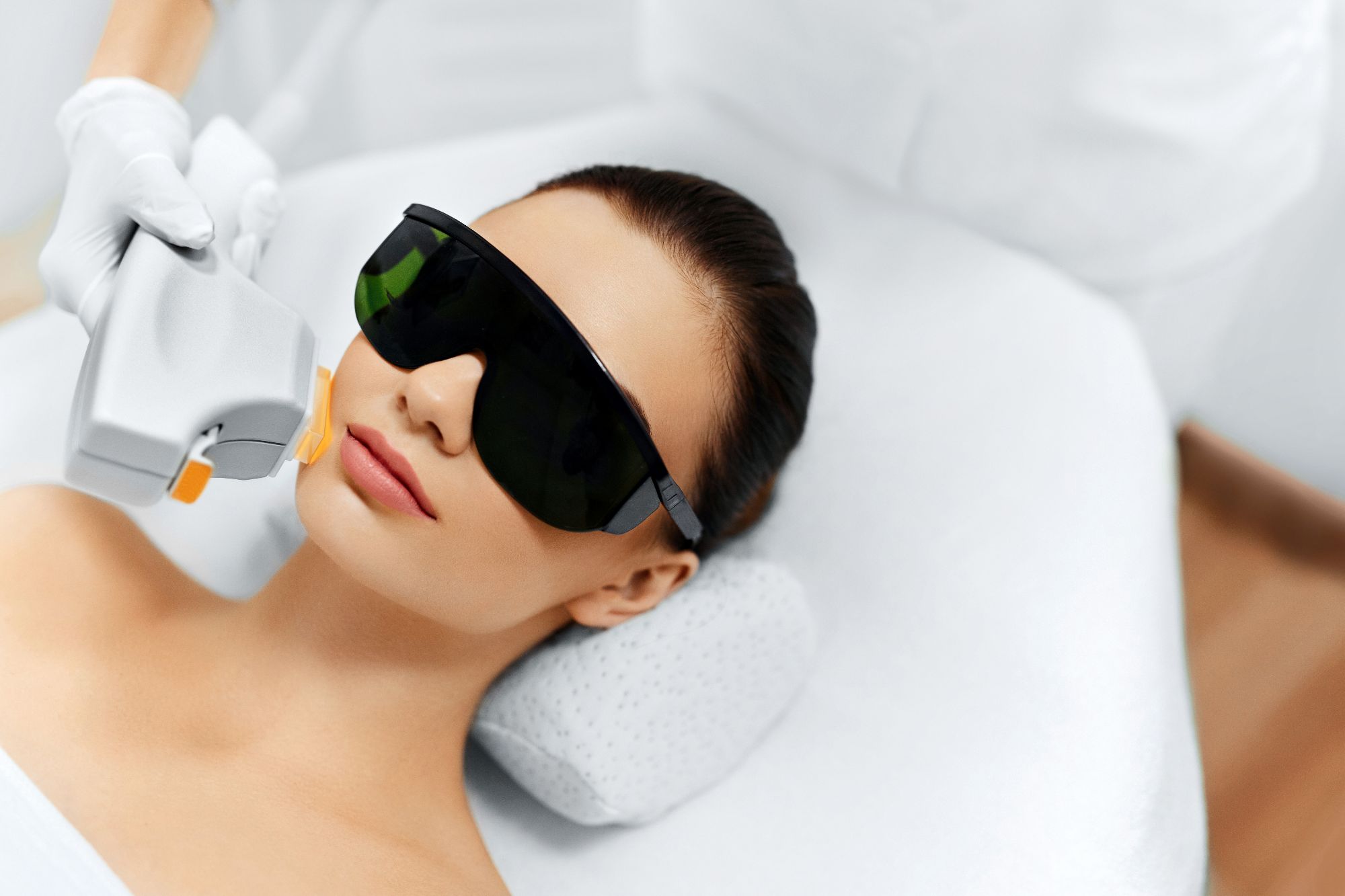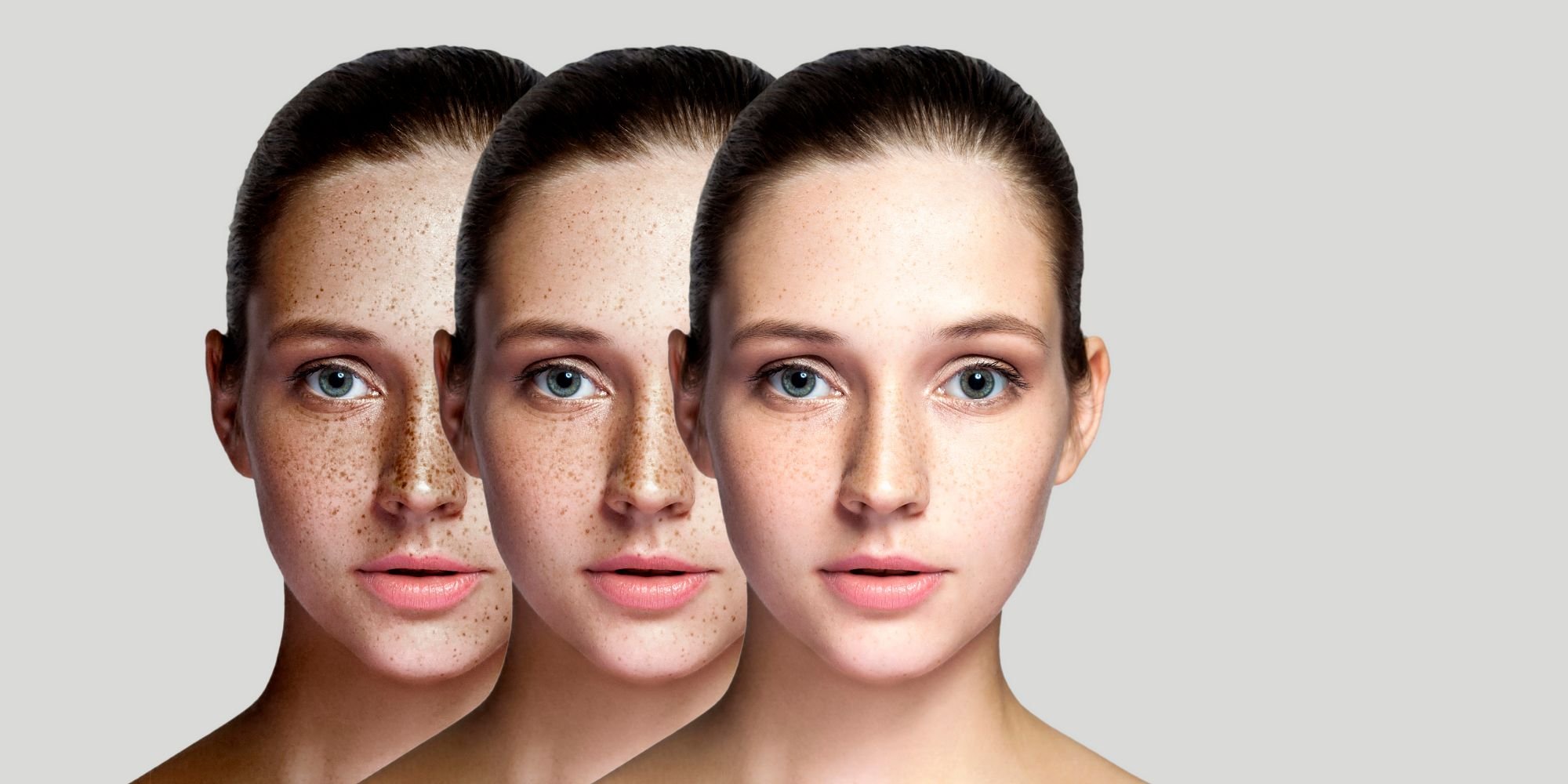 IPL Skin Treatments

As we grow older our body produce less of the natural substances such as collagen and elastin that help to keep our skin firm and hyaluronic acid that keeps the skin well hydrated; the resulting effect being lines and wrinkles that deepen and become more visible.
Intense Pulsed Light (IPL) treatment is a quick and effective way to tackle those skin concerns and conditions that can really hamper your confidence.
Our IPL Skin treatments include::
Skin Rejuvenation
Pigmentation Therapy
Acne Therapy
Wrinkle Therapy
Vascular Therapy
Rosacea
There are several factors that can contribute to the signs of ageing including sun exposure, pollution and everyday stress. Lifestyle factors such as excess alcohol consumption and smoking can also accelerate the signs of premature ageing and the resulting effect can be the development of freckles, sun-spots, age-spots, broken capillaries and thread veins.
IPL is a powerful light source that is used for skin rejuvenation. It has the ability to penetrate the skin with minimal skin damage; a way to improve the skin colour and texture without surgery. IPL uses light energy to target a certain colour in the skin and so when the skin is heated, the body will breakdown the targeted cells.
IPL face treatments can help with acne, as the sebaceous gland activity is reduced. It can reduce the appearance of broken capillaries or spider veins by constricting the blood vessels and can target dark pigmentation.
Skin Rejuvenation inc. Age Spots -Are you wanting your skin to have a more youthful appearance? IPL skin rejuvenation can help you to achieve the results you would like. IPL is a non-invasive facial treatment which invigorates ageing and sun-damaged skin through precisely controlled pulses of light at specific wavelengths, which enhances the effect of new collagen and reduces fine lines and deep wrinkles whilst improving skin firmness. The intense pulsed light is designed to selectively treat only these pigments so the surrounding skin remains unharmed.
Typically 4 to 6 sessions are required at 4 week intervals
Pigmentation Therapy - Pigmented lesions such as age spots or freckles can be successfully lightened or removed with IPL. The treatment is non-invasive, suitable for both face, body and hands and will result in a more even skin tone.
Typically 1 to 4 sessions are required at 4 week intervals
Acne Therapy - Intense Pulsed Light directly targets overactive sebaceous glands that reduces the number and severity of active lesions and lessens the inflammation and occurrence of breakouts. The light stimulates the production of new collagen to improve skin texture and can also reduce the appearance of red or brown areas of skin that are often associated with acne breakouts.
Typically 4 to 6 sessions are required at 3 to 4 week intervals
Wrinkle Therapy - Is there an area on your face that you would like to target? Then Wrinkle Therapy is for you. This treatment works in the same way as the Skin Rejuvenation but targets a specific area such as Forehead, Frown lines, Nasolabial folds (lines from the bottom of the nose to the corners of the mouth) or Marionette lines (the lines that extend from the corner of the mouth).
Typically 4 to 6 sessions are required at 4 week intervals
Vascular Therapy inc. Rosacea and Thread Veins - The IPL system emits light that is readily absorbed by blood vessels heating them to a point where they are destroyed. Following the treatment, the vessels quickly clear as they are reabsorbed by the body leaving little or no trace of the lesion.
Typically 2 to 4 sessions are required for superficial vascular lesions, though small lesions may clear in just a single session.
What to expect immediately after the treatment. Since the treatment is non-invasive it does not have many side effects; there may be temporary redness which may last anything from a few hours up to a day or two. You can return to your normal activities immediately after the treatment.
So is IPL safe? - Clinical trials have shown the safety and effectiveness of IPL and it has been used on millions of people. Eye protection MUST be worn during treatment. There are risks and these will differ depending upon many things including the machine to be used, skin type, hair and eye colour; this is discussed at the time of your consultation. Certain medications are also known to be photo-sensitive, so you should ALWAYS disclose these during the consultation.
Intense pulsed light skin treatments are not always suitable for darker skin types as the skin has high levels of melanin and will absorb too much energy. The treatments are also not suitable for those with photo-sensitive epilepsy.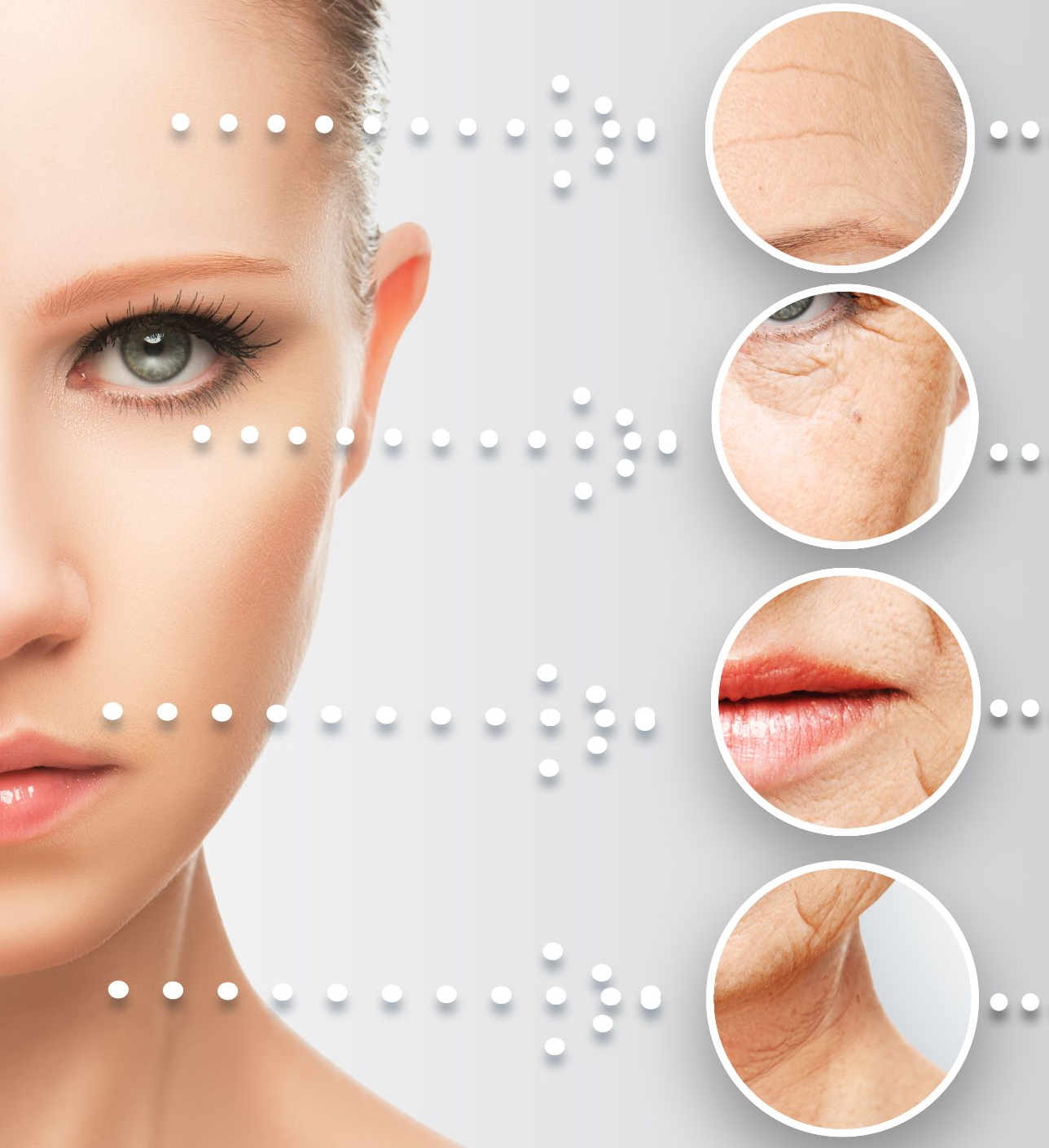 FACE - SINGLE TREATMENT

Skin Rejuvenation - £70
Pigmentation Therapy - from £30
Acne Therapy - from £40
Wrinkle Therapy - from £40
Vescular Therapy - from £30

DECOLLETE - SINGLE TREATMENT
FACE & DECOLLETE - SINGLE TREATMENT
HANDS - SINGLE TREATMENT

Pigmentation Therapy - £30
- Packages are available for Prepaid courses of 3 or 6 treatments
- PAYMENT PLANS ARE AVAILABLE - Please ask for more details